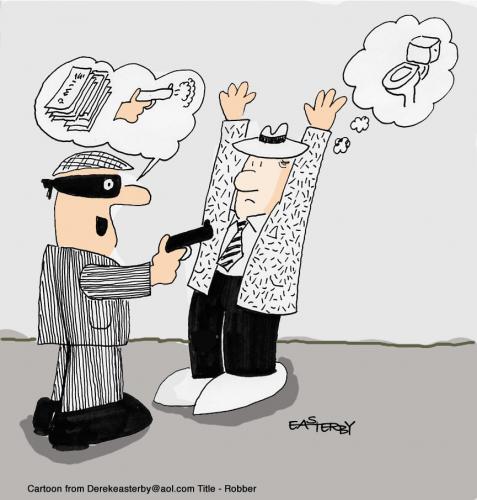 Last Friday, my office (by referring to the 2nd floor where my workstation is being located) was shocked after one of the staffs told about a brother of her being robbed at one of the well known gas station nearby, in the toilet to be specific!. The incident happened whenever the guy went to the station's toilet right after he withdrew the money. Loads of money of course!

From my own standing point of view, it's believed that he had already been targeted since the moment he headed to the ATM machines. The culprit was observing him since then and when the guy decided to go to the toilet, it was clearly bad idea. Plus, carrying the loads of money had geared up the culprit's motivation I guess.

Well, it wasn't his mistake, no one on earth will aware about that he would be the victim especially at a gas station and in a clear daylight. Exception given to the person who commits the crime as he would knows better his evil operation.

From the above incident, deep down in my heart, I presume that our country doesn't safe anymore. My opinion was supported by others even I didn't say it out loud. I'm very confident with that after hearing everyone's sigh.

To the victim, hope he will recover from trauma soon and escape from the financial matter he probably faces due to the incident. Hope everyone will be extra careful when it comes to MONEY.

The moral of the story, please bear in mind to do the feces and urine job first before you withdraw out your money. A lesson learned :)